Don Beck Memorial Achievement
Past Recipients
Past Recipients of PIA Don Beck Memorial Achievement Award
1981
Russ Gunby
Russ Gunby was the first skydiving instructor in the US and conducted the first Instructor's course in 1959 in Phoenix, AZ. He also established the Area Safety Officer (now S&TA) and the Conference (now Region) method of representation. He wrote a book called "Sport Parachuting – a basic handbook of sport parachuting". Russ said of "Sport Parachuting" … "In the beginning the book filled the void in the absence of knowledgeable instructors." His book was a cornerstone documenting methods and procedures for the safe training of skydivers. Gunby was awarded PEIA's (former name of PIA) first Achievement Award. Don Beck, PEIA Secretary said, "When the Parachute Equipment Industry Association first decided to create an Achievement Award, the principle criterion was a major contribution to the sport parachute field, but most importantly, it had to withstand the test of time. Without question Russ Gunby's contributions meet that criterion. His book, Sport Parachuting, has been used as THE training manual for a whole generation of skydivers and those training methods are still being used. PEIA is proud to present this award to an outstanding man in the field of parachuting safety."
1982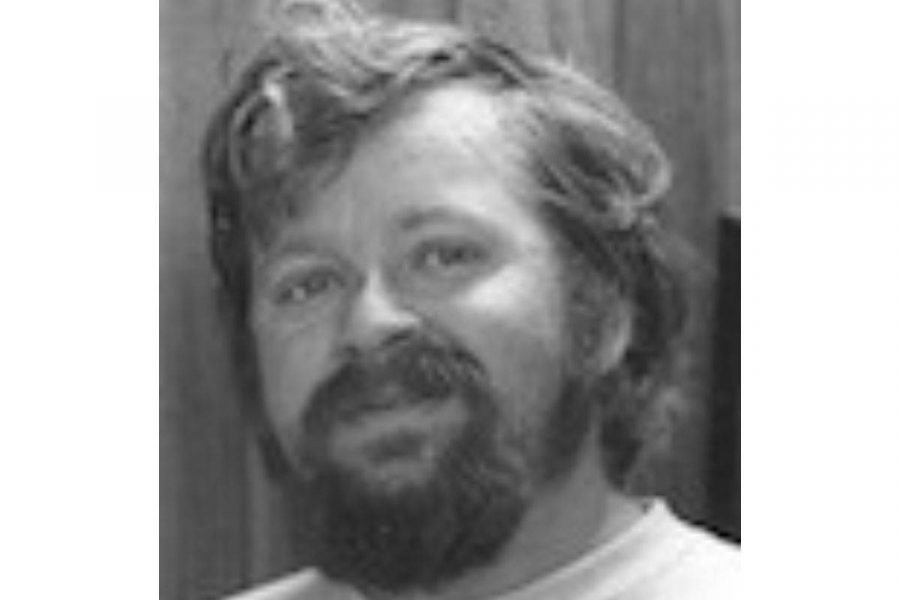 Ken Coleman
Ken Coleman was a world and national free fall champion credited with creating the accelerated freefall program. Ken earned his living in the parachute business, working for a company that developed the first student tandem, and later for a company that also pioneered student tandems. It was then that he decided that the time had come to also develop a new student training program, a program that utilized the advancements that had been made in skydiving techniques. By the end of 1980, with the aid of his team, the Accelerated Freefall Program had matured. It was obvious that there must be a standardized course to certify people for these ratings and Coleman was chosen by USPA to travel to DZs around the country to prepare instructors and jumpmasters and to assist drop zones in initiating and integrating this method into their instructional programs. In August of 1981, however, Coleman was killed in a balloon crash. His program would not die with him; he had infected too many people with his enthusiasm and vibrancy.
1983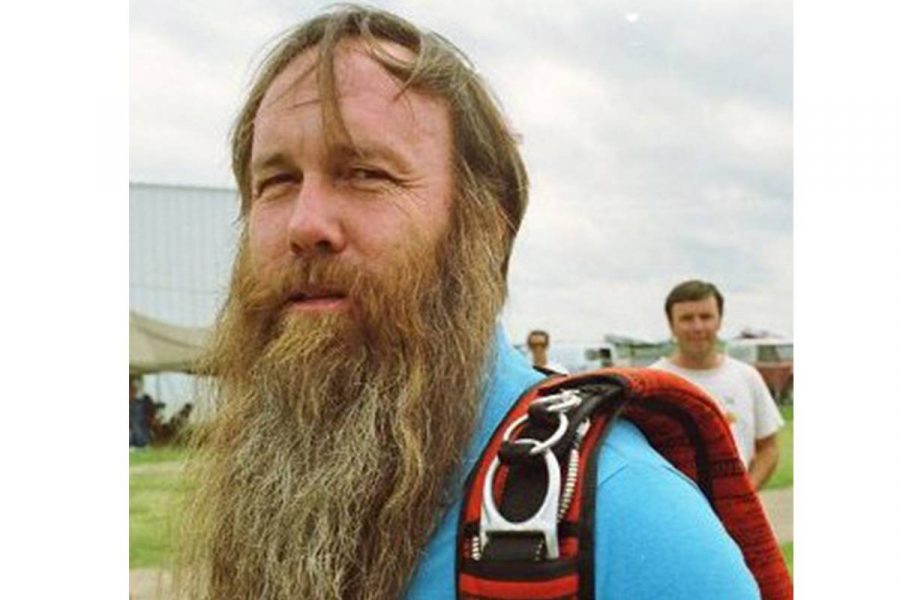 Bill Booth
In the late 1970s Bill Booth made two major contributions to the sport of skydiving. His first was the invention and patent of the Hand Deploy Pilot Chute System, which drastically changed the sport. The second invention, and the invention that garnered him this award was the invention of the 3-ring release system. Considered one of the greatest contributions to the world of skydiving. Bill has continued his innovations to the sport.
1984
Bill Ottley
Bill Ottley spent more than three decades of dedicated service to skydiving and USPA, as board member, vice president and executive director. He was essential to the promotion of skydiving as a sport. Among Mr. Ottley's greatest achievements were serving as skydiving's unofficial ambassador, heading many U.S. teams in international competitions and serving as a representative to commissions of the Federation Aeronautique Internationale, the world governing body of all airborne sports. Ottley served as USPA's executive director for 14 years. In that position, he was responsible for the development of a free-fall training program that became the standard for instructors at jump schools across the country.
1987
Don Beck
Don Beck was the driving force behind the founding of Parachute Equipment Industry Association, PEIA, the original name of the PIA. He was able to bring harness and container manufacturers, canopy manufacturers, component manufacturers, material and hardware manufacturers all to one table for the first time with a common goal to advance the business and safety of the sport parachute industry.
1989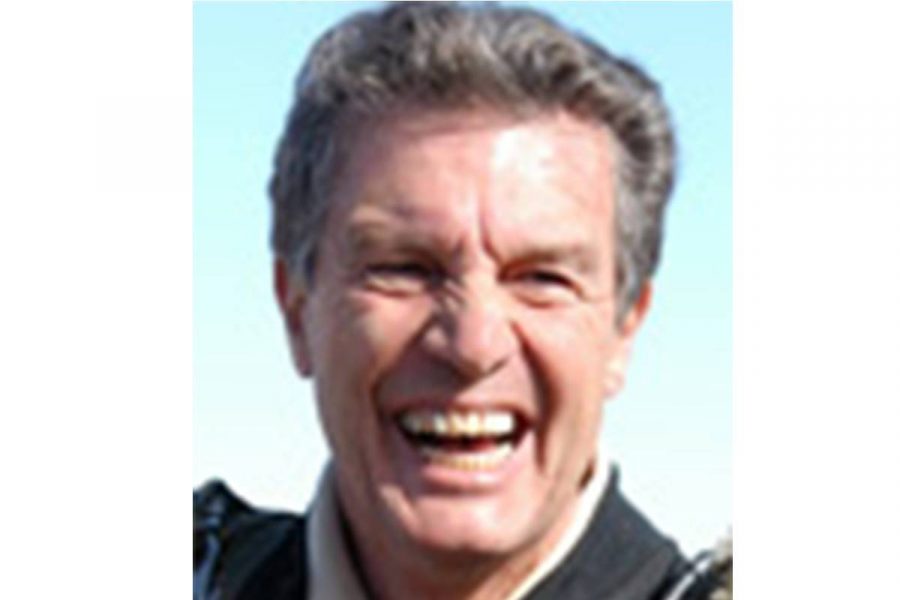 Ted Strong
Ted Strong started skydiving in 1958. In 1961 Ted started Strong Enterprises, a parachute company in his parents' basement. He began by modifying round parachutes, sewing and making anything his friends needed to skydive. Strong moved the company to Orlando in 1976, when he was inspired to develop the tandem skydiving system that would revolutionize the sport. Ted was awarded the USPA Gold Medal for Meritorious Service in 2002, "For almost a half-century of contribution to the skydiving community as a competitor, a sponsor of numerous US parachute teams, and, most notably, his unique innovation in parachute equipment design including the tandem skydiving system and its importance to the growth of the sport in general and USPA in particular." He was inducted into the International Skydiving Museum's Hall of Fame in 2010. He died in a military training accident, ending a half-century of innovation that helped introduce millions to the sport.
1990
Dan-San Abbott
In 1939, at age 16, Dan Abbott went to work for John Maggi at Johnny's Parachute Loft on the Oakland, California airport. During World War II he served in India in support operations for the 'Flying the Hump' efforts. After the war, he returned to Oakland and went back to work for John Maggi in what had been renamed Security Parachute Company. In early 1963 Dan designed the entire Tracker parachute system; a main harness/container, a main canopy, a front-mounted reserve and the 26 ft conical reserve canopy. In late 1963 John Maggi charged him with developing an entire new sport parachute system. It took 6 months of Dan's fulltime effort and when it was finished, the CrossBow system came on the market in the Spring of 1964. While at Security Dan went on to design the Security 26 ft Conical Lo-Po Steerable Reserve canopy, the Security SafetyChute, the ThunderBow main canopy and the entire Security Sierra Sport Parachute System. Then about 1978 Dan was hired by FXC Corp. to run their Guardian Parachute Division in Southern California. At Guardian he designed the entire Fox Parachute System and a military tactical-insertion parachute system. Dan Abbott is considered one of the most prolific parachute designers of the 20th century.
1993
Lowell Bachman
A former 82nd Airborne Trooper, Pathfinder and Green Beret, in 1960, Lowell Bachman formed Para-Gear Equipment Company starting out in the basement of his parents' home with just $20. In addition to enjoying skydiving himself, he served as a skydiving judge for many years. The Para-Gear catalogues are now a fixture in the skydiving community. Lowell became an honorary Golden Knight in 1991 and was a founding member of both the Parachute Industry Association and the International Skydiving Museum and Hall of Fame. He was posthumously inducted into the Hall of Fame in 2010 after his death in 2008.
1999
Helmut Cloth
Helmut Cloth made his first jump in 1972. In 1986, Helmut participated in the European RW record attempt. During the first of the training jumps, a tragic accident occurred and a close friend of his impacted the ground with neither his main or reserve deployed. After his friend's funeral the vision of an Automatic Deployment Device that was reliable and accepted was created. Four and a half years later, after twelve prototypes, the Cybernetic Parachute Release System or CYPRES was created. In 1990, he established his company, Airtec GmbH in Bad Wűnnenberg, Germany
2001
Paul Thompson
Paul Thompson was the rigging chair and organized rigger conventions from 1987 – 1989. Shortly after the 1989 convention, Paul, with Dan Tarasavich's support (PIA president at the time) developed the idea of a Symposium combining the rigger convention and manufacturer's exhibits to draw more people. It was determined that this would be more successful if held during the winter in a warm climate with a more professional setting. The first Symposium was held in February 1991. Paul received the Don Beck Award for the concept of the Symposium having withstood the test of time on its 10th anniversary.
2003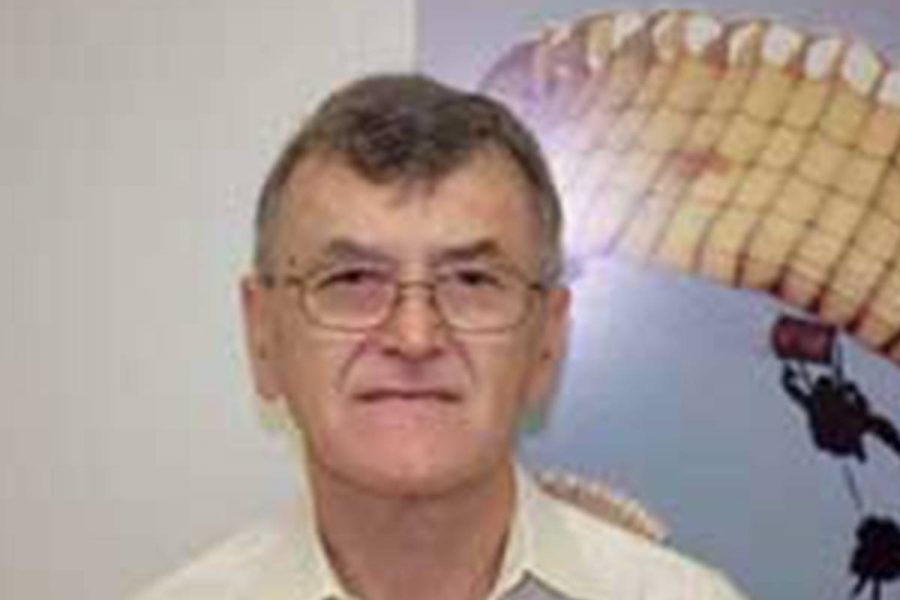 Elek Puskas
Elek holds 9 parachute related U.S. patents and numerous foreign corresponding patents. He was Director of Operations, General Manager and President and CEO of Para-Flite, Inc. (1969 to 2005) and then CEO of Airborne Systems North America, a company specializing in the development of military ram-air gliding parachutes. Some of his patents include numbers; 4,470,567, a gliding airfoil parachute canopy construction, 4,557,439, an inflatable airfoil canopy launching method and apparatus, 4,730,796 a canopy loading system for ram air parachutes, 5,174,528 crescent shaped ram air parachute and number 5,839,695 cruciform parachute design. Elek received the Don Beck Award for his patent 5,005,785, a high drag slider reefing system for parachutes
2005
Dan Poynter
Dan made his first jump in 1962. He was one of skydiving's foremost equipment authorities. He was a master rigger and canopy designer as well as an author, consultant, publisher and professional speaker. He has written several books on skydiving, parachutes, and aviation including "The Parachute Manual – A Technical Treatise on the Parachute". First published in 1972 and subsequently revised with a volume added, it is considered the bible of the industry and a must have by riggers worldwide. He was the founder of Para Publishing. Dan was a trustee of the International Skydiving Museum and was inducted into the Museum Hall of Fame in 2012.
2007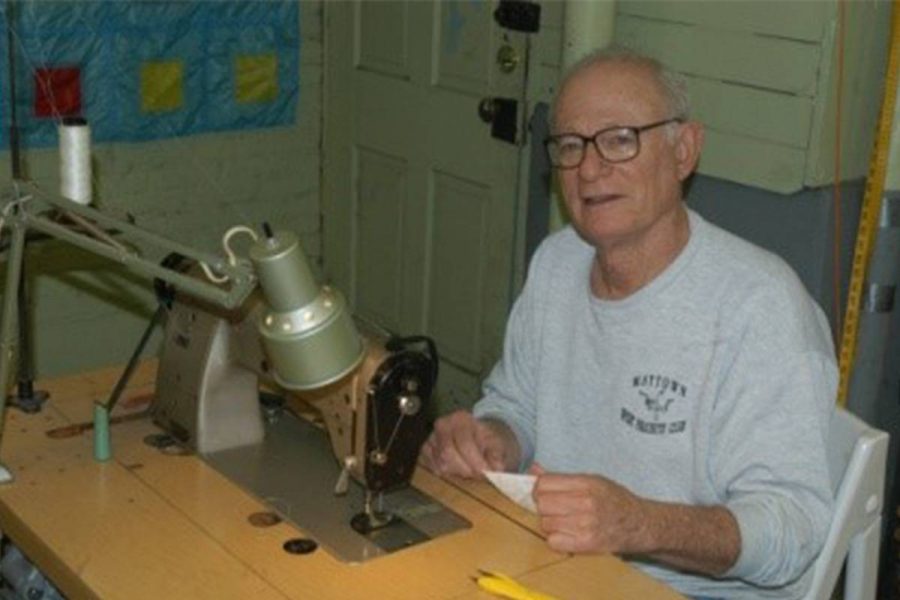 Dave DeWolf
Dave made his first jump in 1962. He runs the longest running civilian rigger course in the U.S. He has trained both civilian and military riggers since 1972. In that time he has trained over 1000 riggers. He trains military riggers in disciplines no longer offered in the military rigging schools. Dave was inducted into the International Skydiving Museum Hall of Fame in 2016. He is an active jumper at the age of 83 with over 13,000 jumps.
2009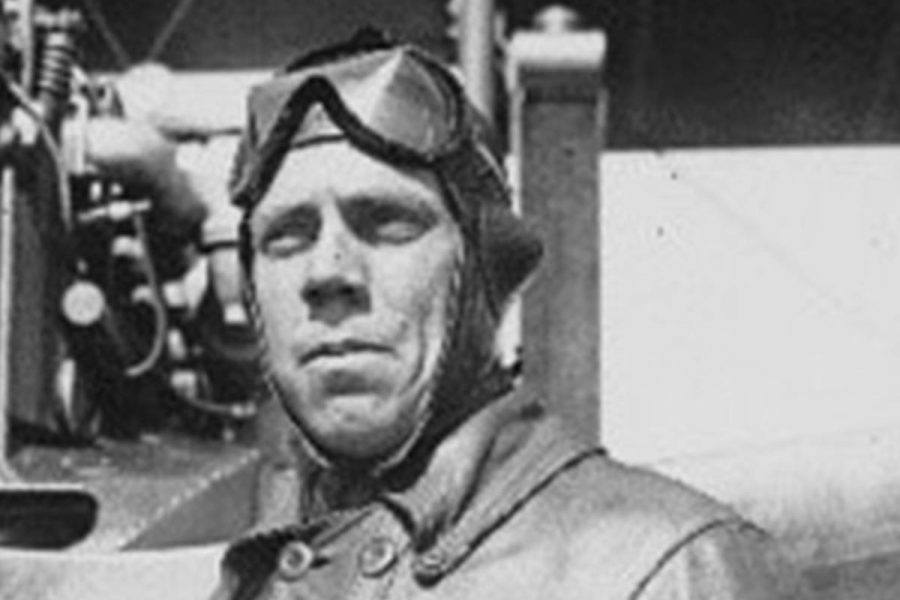 James Floyd Smith
Floyd invented and filed the first patent for the manually deployed (ripcord) parachute, filed July 27, 1918. His original 1919 ripcord parachute is on display at the Air Force Museum at Dayton, Ohio. Sometimes referred to as the John Browning of early parachutes, he has 28 patents to his name. Floyd founded Smith Parachutes and was co-founder of Pioneer Parachutes.
2010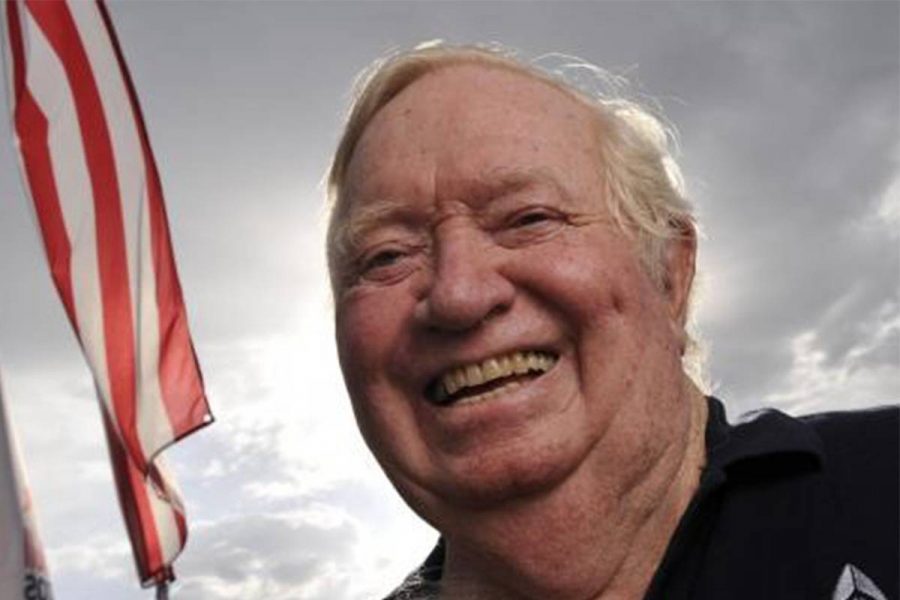 Col. Joe W. Kittinger, Jr.
On August 16, 1960, Joseph Kittinger leaped from a balloon gondola at 102,800 feet. This flight left Kittinger holding three world records; the highest open-gondola balloon ascent, the longest free-fall, and the longest parachute descent. His record for the highest altitude freefall stood for over fifty years. On October 14, 2012 Felix Baumgartner and the Red Bull Stratos team, with Kittinger serving as mentor and capsule communication specialist, broke the altitude record.
2011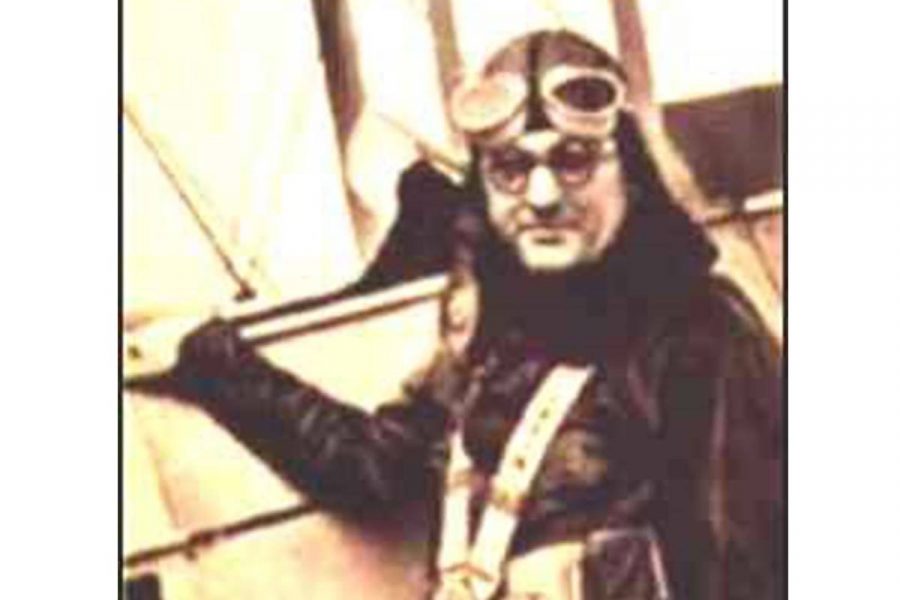 Leslie Irvin
Irvin made the first premeditated parachute jump April 28th, 1919 at McCook Field, OH. Less than two months later, the Irving Air Chute Company was formed in Buffalo, New York. It was considered the world's first production parachute manufacturer. Legend has it that "Irvin" was inadvertently changed to "Irving" by a secretary who mistakenly tacked a "g" on the end of the name and the company never bothered to correct the mistake until 1970. The previous year Irvin also filed a patent for the first static line activated parachute on December 16, 1918.
2012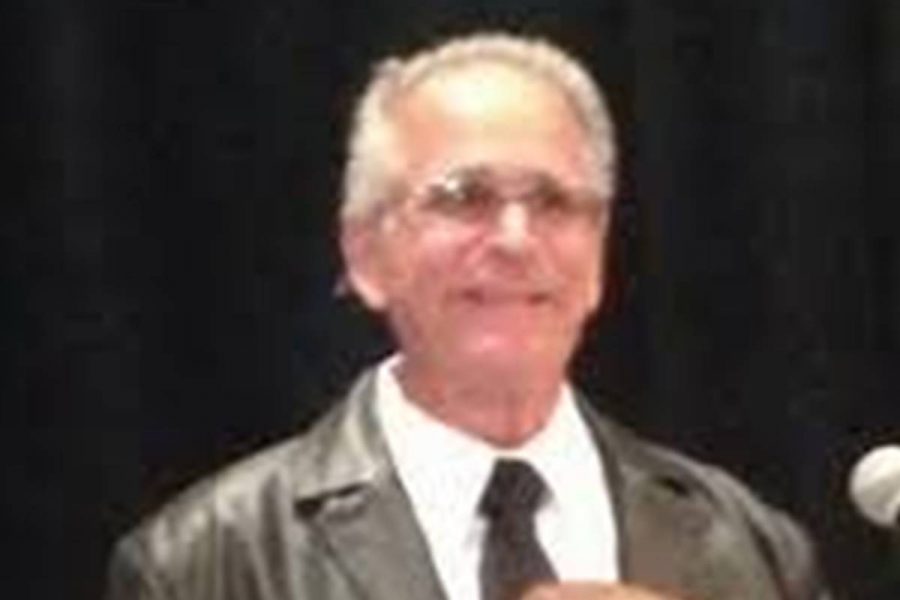 Ralph (Rags) Raghanti
Rags developed the free-hand or rapid patch method of repairing parachute canopies. This is the current accepted method of canopy repair. He has shared his knowledge with numerous riggers as a volunteer instructor with the PIA International Parachute Symposium and through his work at Performance Designs.
2014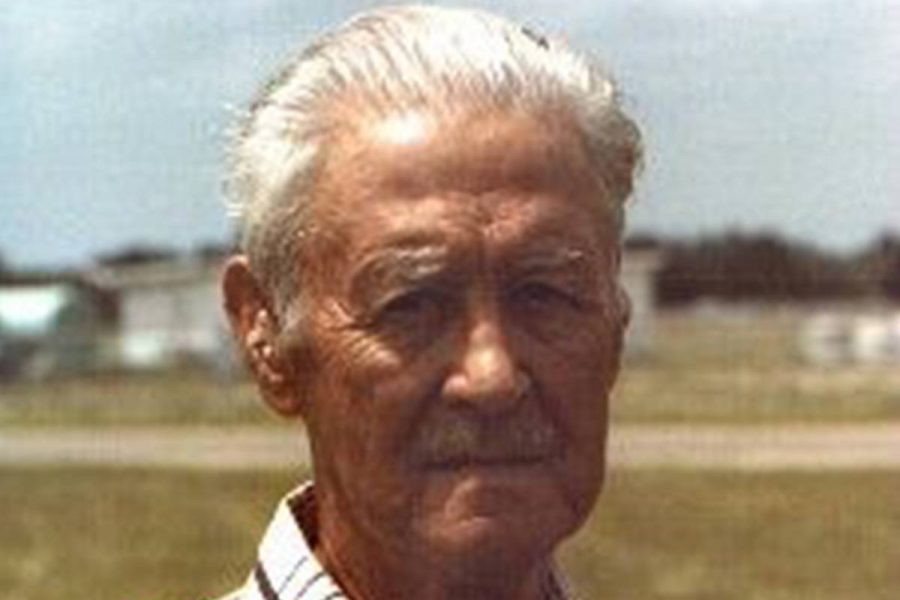 Dominia (Dom) Jalbert
Jalbert invented the ram-air inflated flexible wing often called the "Jalbert parafoil". He applied for a patent, his invention described as a "wedge-shaped multi-cell glide canopy parachute," on Jan. 1, l963. Patent No. 3,131,894 was granted by the U.S. Patent Office on May 5, l964. It was followed by a second application for a "multi-cell airfoil wing," filed on Oct. 1, l964. Patent 3,285,546 was granted on Nov. 15, 1966. This is the base design of our modern day square parachutes.
2015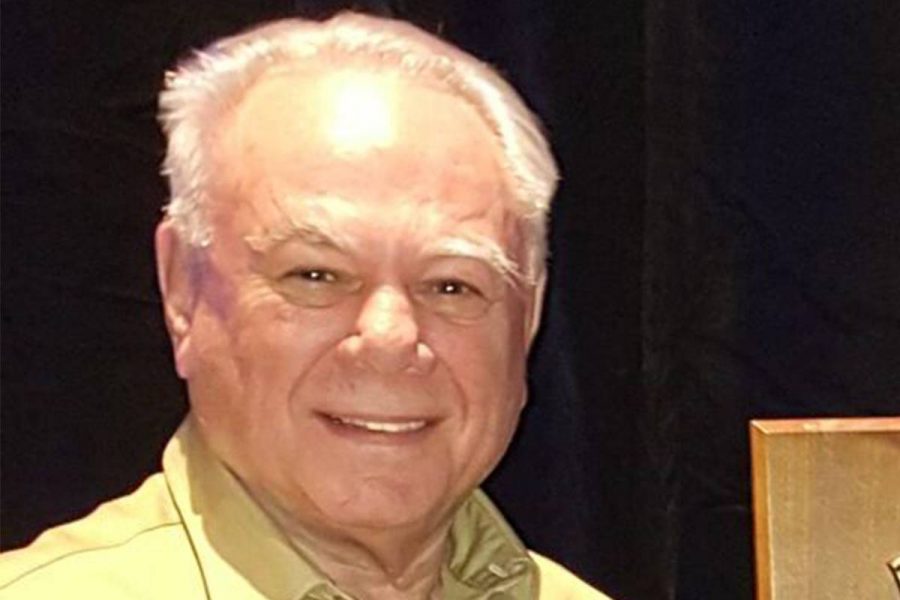 Johnny Higgins
North American Aerodynamics began as the Chute Shop in 1964. The Chute Shop and Johnny Higgins were one of the founding companies of PEIA now PIA. In 1967 the company reorganized as North American Aerodynamics. In 1974 North American secured the production rights to the Jalbert Parafoil. In the following 43 years they have produced a series of models that have changed based on new technology and material availability. North American canopies have been the choice of accuracy competition champions from many countries. According to Dan Poynter's Parachute Manual "North American's success in accuracy competition reflects Johnny Higgins' personal commitment to the event." For his support of the organization and over 40 years of production of the Jalbert Parafoil and its variants, Johnny Higgins, North American Aerodynamics was awarded the Don Beck Memorial Achievement Award for achievements that have withstood the test of time.
2016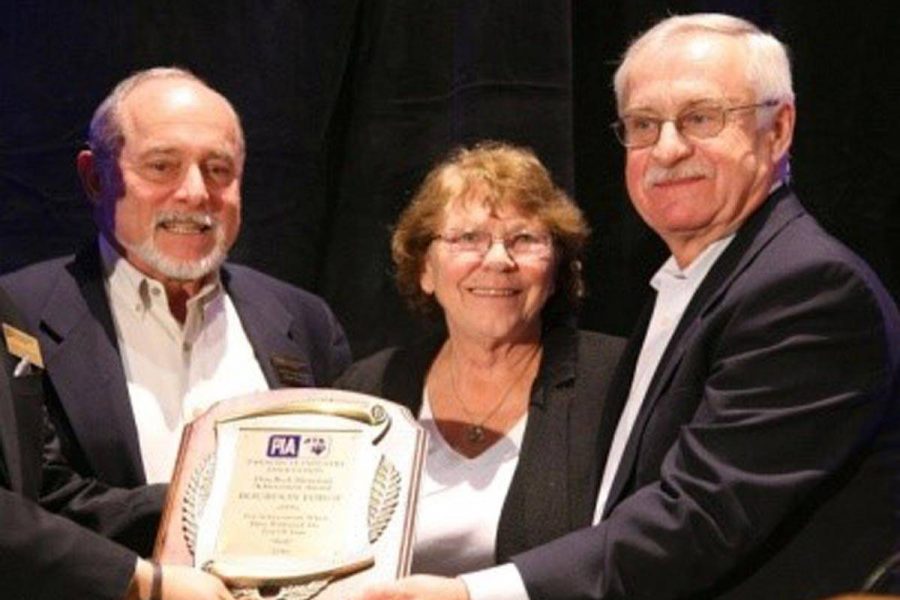 Bourdon Forge
Bourdon Forge started in the parachute hardware business over 40 years ago. In that time they have become the dominant domestic parachute hardware manufacturer. They not only support the sport parachute industry but are a major supplier of military personnel and cargo drop hardware. When the PIA took over the military specifications and drawings, Bourdon Forge stepped up to lead the hardware specification committee. Using their expertise they were able to bring the industry and the government to an agreement on a number of issues as they led the way through the extensive conversion of the MS drawings to the PS drawings. They updated the list of drawings into Cad/Cam formats in house and saved PIA thousands of dollars in conversion fees. For 40 years the Bourdons and their company, Bourdon Forge, have taken the ideas of many of the people in our industry and literally forged them in fire to produce products used in commercial, sport and military applications throughout the world.
2017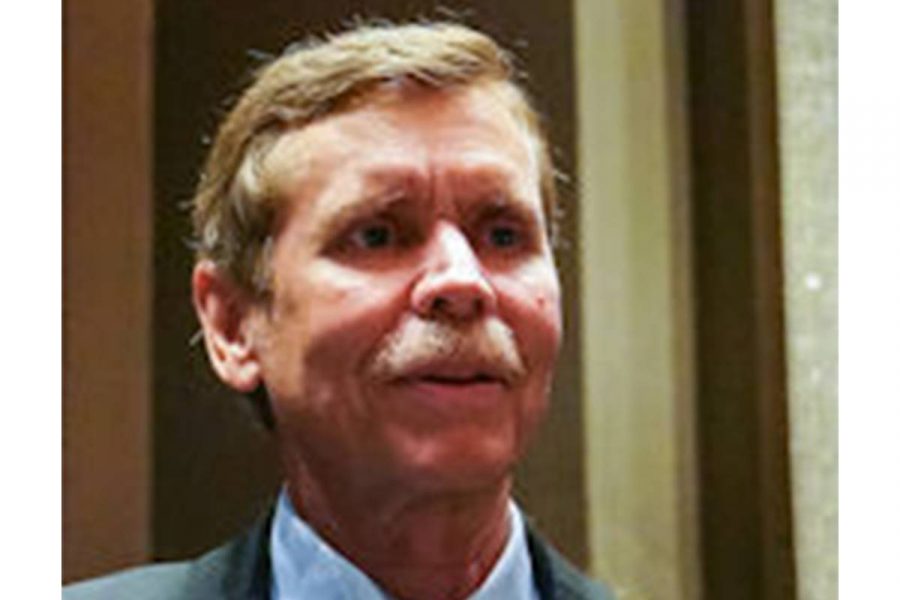 Bill Coe
Bill has advanced the parachute industry by developing improvements in parachute line with MicroLine and parachute fabric with silicone coated fabric and light weight fabric as well as parachute links with Slinks. In 1986 Bill Coe conducted research in the area of low-drag suspension line, resulting in the development of "Microline" made from Spectra fibers. Microline cut suspension line drag in half, increasing performance dramatically while also reducing pack volume. Driven by PD innovation, Microline has become an industry standard and is found on most sport canopies used today. In 1988 the Excalibur canopy was released and was the first cross-braced canopy on the market. It was also the last F-111 high performance canopy on the market. In 1989 Bill completed development on 'zero porosity' fabric, an alternative to F-111 type fabric. ZP has become an industry standard and is found on most parachutes today. Designed and built-in house by Bill Coe, the laser table was the first computer driven laser table to be used in the industry. PD now has 4 laser tables that run almost 21 hours per day. In 1999 Bill developed and patented SLinks as a result of a variety of home-made versions created by riggers. These home-made versions made it difficult to take the lines off and on risers easily. SLinks are an industry standard today. In 2007 Bill developed his proprietary lowbulk fabric.