Exhibitors
2021 PIA Symposium
| Company | Website |
| --- | --- |
| Aerodyne Research | https://www.flyaerodyne.com/ |
| Airborne Systems | https://airborne-sys.com/home/ |
| Airsports LLC | http://airsportsllc.com/ |
| Airtec (CYPRES) | https://www.cypres.aero/ |
| Butler Parachute Systems | https://www.butlerparachutes.com/ |
| Cobham Mission Systems | https://cobhammissionsystems.com/ |
| Complete Parachute Solutions | https://cpsworld.com/ |
| Cookie Composites Group Pty Ltd | https://www.flycookie.com/ |
| D.J. Associates, Inc | https://www.dj-associates.com/ |
| Fil-Tec, Inc. | https://www.fil-tec.com/ |
| Inflatable Solutions Group | https://www.inflatable-solutions.com/ |
| ISODISC | https://www.isodisc.com/ |
| Kusumgar | https://www.kusumgar.com/ |
| LB Altimeters | https://www.lbwebstore.com/ |
| PARA~NAUTICS, LLC | https://jumpplanes.com/ |
| Paratec Group | https://paratec-group.de/ |
| Performance Designs | https://www.performancedesigns.com/ |
| Shred Video | https://shredvideo.com/ |
| Skydive Arizona | https://www.skydiveaz.com/ |
| SSK Industries | https://www.sskinc.com/ |
| SSK Military | https://www.ssk.us/ |
| Sun Path Products, Inc. | https://www.sunpath.com/ |
| Systems Technology | https://www.systemstech.com/ |
| United Parachute Technologies | https://uptvector.com/ |
| Vigil America | https://www.vigil.aero/ |
| Wamore, Inc. | https://wamore.com/ |
| Wichard Inc. | https://www.wichard.com/ |
Booth Package Details
Registration opens june 1 2021.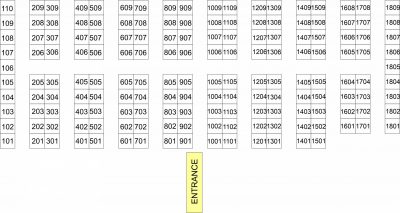 Exhibitors, you can download the 2021 PIA Exhibitor Kit
Included with your booth registration

Booth dimensions are 10ft x 10ft, 10ft back drape, 3ft side drape
1 Full Attendee Registration per Booth
Booth ID sign / Draping / Carpet
1 6ft skirted table and 2 chairs
1 10 amp/1000 watt electrical outlet (Additional electric must be arranged separately with the convention center)
Non-Exhibit hour security / After event clean up

Important InformationPriority booth selection cut-off date is Jul 1 2021, after which, first come first served. Booths are allocated based on a system according to PIA SOP-315-v6 (See SOP for full detail's).
Refund policy:
If requested, we will issue a full refund minus our 3% fee. No refunds will be issued after August 1, 2021.